If there's anything people will remember about 2020, then it's the novel Coronavirus pandemic. But as COVID-19 infection rates are starting to slow down and numbers of those recovered going up, a glimmer of hope is emerging. Maybe, just maybe, COVID-19 will be over and the pandemic is going to end, even though it's likely there will still be cases of the novel Coronavirus infection in the fall and winter or next year or in two years' time. Despite the uncertainty of our current situation, it's a good idea to take a look back at everything that's happened until this point to get a clearer picture at where we're at and maybe also where we're likely going to be in the near future. Here is what's new about the COVID-19 pandemic in this Coronavirus update:
COVID-19 confirmed cases worldwide
As of today, May 26, 2020, there are a total of 5,493, 482 confirmed cases of COVID-19 worldwide, according to Johns Hopkins University real-time COVID-19 map. For an infection that was first confirmed around November-December 2019 and that was present in a single country at the time, COVID-19 has had a staggering evolution so far.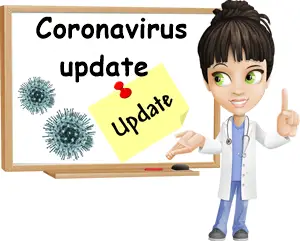 COVID-19 recovered cases worldwide
There's also some good news! As of today, May 26, 2020, there are a total of 2,231, 454 COVID-19 recovered cases worldwide, according to Johns Hopkins University COVID-19 tracker. As the COVID-19 recovery rate is going up, there is hope we may be soon getting a handle on the situation. While this does not necessarily mean the COVID-19 pandemic is going to end anytime soon, it's nonetheless a good direction to be heading in.
COVID-19 death count worldwide
The total number of COVID-19 related deaths as of today, May 26, 2020, is 346, 209. While a small number compared to the total cases of COVID-19 worldwide, it's more than just a number. All of these 344, 731 cases were people – family, friends, loved ones, neighbors and members of our communities. They were loved and they are missed dearly.
Coronavirus survival-mortality rates
Numbers concerning Coronavirus survival-mortality rates are being updated regularly as new data is coming in. But until the pandemic is over and enough people are tested for antibodies to see if they've had the infection, existing numbers will only be accurate for the time being. This being said, the novel Coronavirus has a significantly lower mortality rate compared to both MERS (37% case fatality rate) and SARS (9.2% case fatality rate).
For the most part, COVID-19 survivability is high. That is, the fatality rate varies from less than 1% to close to 4% on average (3.8% to be more exact). However, risk categories such as the elderly (65+, 70+, 75+, 80+) and those with severe, chronic underlying conditions (e.g. high blood pressure, diabetes) have been reported to have fatality rates as high as 9%. COVID-19 fatality rates are even higher in specific groups – for example, an official report on COVID-19 cases in NYC residents and foreign residents treated in NYC facilities shows a staggering 48.7% death rate among confirmed cases in the 75+ age group as of May 12, 2020.
At the same time, fatality rates in the 0-9 and 10-19 age groups are 0.002% and 0.006% respectively, which is significantly lower than the average (source). It is also estimated that 1-2% of all COVID-19 cases are asymptomatic. Not to mention that plenty of people are sub-clinically symptomatic, meaning they exhibit so few symptoms or such mild symptoms (e.g. a headache, some degree of loss of smell or taste) that they are not even considered for a COVID-19 diagnosis. It is possible that our current numbers regarding Coronavirus-related fatalities may change once we get a better idea of the actual number of people who've had COVID-19.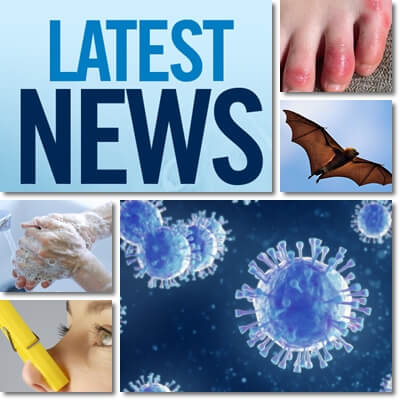 Is the novel Coronavirus airborne or does it spread through droplets? The novel Coronavirus, SARS-CoV-2, is not airborne, but it does spread through droplets released in the air by an infected person as a result of coughing or sneezing, or through surfaces contaminated with the virus. It has been ascertained that COVID-19 most commonly spreads in the following ways:
Directly, through droplets of saliva from sneezing, coughing, spitting when talking, yelling or being physically too close to someone. Even asymptomatic individuals spread the virus, although to a lesser extent since no symptoms means no sneezing, coughing etc.
Indirectly, through contaminated surfaces and objects. Surfaces and objects can be contaminated with the virus through coughing, sneezing, spitting etc.
Also see the article: How do you catch Coronavirus?

Coronavirus surface life
The novel Coronavirus can survive on surfaces and objects for hours to days. Anywhere from 6 hours to up to 9 days is the estimated survivability of the virus on various surfaces, depending on material, ambient temperature and other factors. The novel Coronavirus can also survive in the air in small droplets from a sneeze or cough for up to several hours. The lower the temperature, the longer it survives. This is also the reason why it's strongly recommended to wear a mask in indoor public places or any crowded places where contamination risks are higher.
Best ways to protect yourself
This is how to best protect yourself from the novel Coronavirus and reduce your infection risks as much as possible:
Wear a face mask when out in public, especially in open crowded places and indoor public places (e.g. farmer's market, supermarket, train station, train, bus, waiting lines, waiting rooms etc.).
Wear a face mask correctly – cover both your nose and mouth with it. Don't wear it under your chin, on your mouth only, hanging from one ear, on your head or at the back of your head.
Wash your hands religiously. Before you eat or drink, before and after using the toilet, first thing when you get home or to work or anywhere, after touching public surfaces or objects used by other people. Disinfect hands until you have access to soap and water.
Wash your hands correctly. The minimum recommended time to wash your hands is 20 seconds, or the time it takes to sing Happy birthday. Wet hands, apply soap, rub hands for at least 20 seconds (front, back and between the fingers), then rinse well.
Avoid touching your face or head unless you have just washed your hands. Don't rub your eyes, don't pick your nose, don't touch your mouth, don't cover your mouth with your hand, don't play with your hair, don't put your hair into your mouth, don't fix your glasses, don't bite your nails etc.
Regularly disinfect your mobile phone, keys, cards and mask, if reusable. Regularly disinfect your bags, especially if you are in the habit of putting them down on the floor, surfaces such as desks, working tables, counter tops, door knobs and any surface you may consider as having the potential for contamination.
Stay home if you are feeling unwell.
Avoid crowded places and activities with large groups, whether indoor or outdoor.
Avoid travelling for the time being, unless it's to a nearby location that you can reach on foot, on your bike or in your personal car.
Cover your mouth when you cough or sneeze. Use a face mask, disposable paper tissue or cough or sneeze into your elbow.
Practice physical distancing. Avoid hand shaking, cheek kissing, hugging etc.
Avoid social activities such as going to the coffee shop, restaurant, movies, theater etc. for the time being. If possible, help your local business by ordering online or on the phone or using any services they may provide online.
Eat well and take your vitamins to boost your immune system. It could help to get some sun for vitamin D. Also read about vitamin D and Coronavirus.
When is COVID-19 going to end?
There are those that feel it is reasonable to say the Coronavirus will go away by itself, that is, die down with the reduction in infection cases and the rise in recovered cases. There are also those that feel the current trend will continue, that is, infection rates will slow down and recovery rates will rise, resulting in isolated cases of COVID-19 at the most. There are those that feel COVID-19 will resurge at various points in time, causing future epidemics, if not pandemics, in a manner similar to the common cold which has been with us for millions of years. Some experts believe there is a chance SARS-CoV-2 will suffer mutations in a manner similar to flu viruses, becoming more pathogenic, while others believe it will be weakened by the human immune system. Honestly, these are educated guesses at most, inferred from known data about other human pathogens. The truth is we do not know for sure how the novel Coronavirus will behave, but we are sure to be updated on the subject by leading experts in the field who are staying on top of the issue.
This post was updated on Saturday / August 15th, 2020 at 11:18 PM