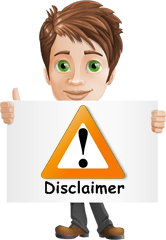 1) The information and articles on natureword.com are based on my own research, personal experience, journals on health issues and conversations with health professionals. natureword.com is not intended to treat or diagnose medical issues, therefore it should not be used to this effect; it should not be used as a single source of information. The articles on this website are written for informational purposes only, as well as for personal use. It is not my intention to substitute medical advice. Always consult with your doctor when necessary. (I am not a doctor!) This blog is not a journal as it is not updated with a specific regularity. It cannot therefore be regarded as an editorial product. Everyone has the right to express their thoughts and opinions freely, through speech, in writing or any other means of communication. The press cannot be submitted to authorization, nor can it be subjected to censorship. Sequestration can occur only by means of a warrant issued by a court of law in the case of offences which the law governing the press explicitly condemns or in the case of the violation of the rules prescribed by law for the indication of those responsible. All trademarks found in images or even mentioned belong to their respective owners. The author is not responsible for what the readers post in the comments section. The author will delete comments deemed offensive or harmful to the image or reputation of the website and spam, racist messages, as well as those messages containing personal data, all of which do not comply with the Privacy Policy. Some images are taken from the Internet via Google images and are thus considered public domain. If their publication violates any copyright, please notify via e-mail: info@natureword.com The respective material will be removed immediately. The author of this blog is not responsible for linked websites either or for their content, which may be subjected to change over time.
2) The presence of links to other websites within this blog does not imply that the author shares the views expressed by the respective websites or that he takes responsibility for the material published there; this responsibility lies exclusively with the authors of the respective blogs. Trade names and trade marks mentioned in this blog represent the property of their respective owners.
3) The material in this blog is provided as it is, without any warranty, expressed or implied. The author assumes no liability for possible damage or injury, direct or indirect, that may result from the use of this material.
4) This website is listed under Creative Common License (CC BY-NC-ND). For any form of authorization, please contact info@natureword.com The author offers a direct link for those interested in the material to share via Facebook or Twitter or other social networks, which allows discussion rather than manual transcription. Nonetheless, always refer to the website www.natureword.com. Copying is unfair to those who have worked hard to achieve that which so impressed you. It's not like you found the articles all nicely done in an Easter egg; their author most likely spent hours of hard work on them and it is at least for this that he deserves a little respect. Data on nutritional tables is taken from the register USDA.gov.
PRIVACY

Visitors are to be informed that the Author makes use of Google Analytics to collect some data on navigation (from which, in any case, it is not possible to determine the identity of the user), such as, but not limited to, the number of visits, the users' ISP, the browser and operating system used. In any event, the author will not sell this information to others. Below, you will find the original statement from Google Analytics:
This website uses Google Analytics, a web analytics service provided by Google, Inc. ("Google"). Google Analytics uses "cookies", which are text files placed on your computer to help the website analyse how visitors use the site. The information generated by the cookie about your use of the website (including your IP address) will be transmitted to and stored by Google on servers in the United States . Google will use this information for the purpose of evaluating your use of the website, compiling reports on website activity for website operators and providing other services relating to website activity and internet usage. Google may also transfer this information to third parties where required to do so by law, or where such third parties process the information on Google's behalf. Google will not associate your IP address with any other data held by Google. You may refuse the use of cookies by selecting the appropriate settings on your browser, however please note that if you do this you may not be able to use the full functionality of this website. By using this website, you consent to the processing of data about you by Google in the manner and for the purposes set out above.
Disclaimer Privacy Google Adsense
Most of the banners displayed on this site are automatically generated by Google Adsense part of the circuit, so we do not assume any responsibility for their content.
To serve ads on our site use independent advertising companies. The companies may use information (not including your name, address, email address, or telephone number) about your visits to this and other websites in order to provide advertisements about goods and services of interest. Read more information about this practice and to know your choices about not having this information used by these companies.