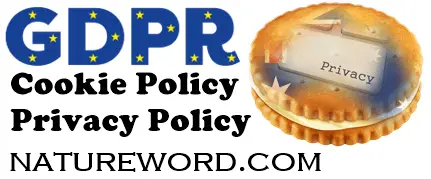 This 'Privacy Policy' (policy on the use of cookies) applies to all websites, brand pages or fan pages on third party platforms (eg: Facebook or YouTube) and applications accessed or used through such websites or third party platforms which are operated by or on behalf of natureword.com. By using natureword.com, you are consenting to our use of cookies in accordance with this Cookie Policy. If you do not agree to our use of cookies in this way, you must set your browser settings accordingly or not use natureword.com. If you decide to disable the cookies we use, this could affect your user experience while on natureword.com. The following information summarizes the different types of cookies we use, together with their respective function or purpose and duration (ie. how long each cookie will remain on your device). For more information about cookies you can take a look at http://www.cookiechoices.org/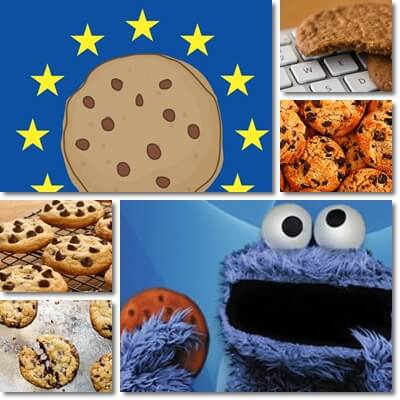 WHAT ARE COOKIES? Cookies are small text files or pieces of information that may be stored on your computer (or other devices enabled to browse the Internet, such as smartphones or tablets) when you visit a website. A cookie usually contains the name of the website from which the cookie has come from, the 'lifespan' of the cookie (ie. how long it will remain on your device) and value, which is usually a randomly generated unique number called a cookie ID. Watch the video below to better understand what cookies are and what functions they serve.
---
---
PRIVACY POLICY
WHAT DO WE USE COOKIES FOR? We use cookies to make you experience on our website easier and to better tailor natureword.com and our products to your needs and interests. Cookies can also be used to help speed up your future activity and experience on natureword.com. We also use cookies to compile anonymous, aggregated statistics that allow us to understand how people use our site and to help us improve its structure and content. We cannot identify you personally through this information.
WHAT TYPES OF COOKIES DO WE USE? Two types of cookies may be used on natureword.com: 'session cookies' and 'persistent cookies'. Session cookies are temporary cookies that remain on your device up until you leave the website. Persistent cookies remain on your device for longer or until you manually delete them (how long persistent cookies remain on your device will depend on the 'lifespan' of the respective cookies as well as on your browser settings).

1) Google Analytics (Google Inc.) For statistical purposes of internal use, this website uses the Google Analytics service for the collection of data using the DoubleClick cookie. Ads on the Google Display Network may use the navigation data collected within this website and all the websites that use the same system to provide better services and more relevant ads. Using the Ads Settings, visitors can disable (opt out of) Google Analytics for Display Advertising and customize Google Display Network ads. Finally, the Google Analytics system collects demographic data and data about the interests of users, which will be used to create general statistics about visitors on the website, but will not be used to identify users as individuals, nor disclosed to third parties. The pages of the website use Google Analytics cookies can perform a profiling action used by this website to analyze aggregated data in an anonymous visitor.
Google Analytics is a web analytics service provided by Google Inc. ("Google"). Google Analytics uses the Personal Data collected for the purpose of tracking and examining the use of its application, compiling reports and sharing them with other services provided by Google. Google may use the Personal Data collected to contextualize and personalize advertisements of its advertising network.
Place of processing: USA (United States of America) – Privacy Policy – Opt Out
The Analytics logo is a registered trademark and belongs to its owner, Google Inc.

2) Google Adsense: This site contains banner ads using the Google Adsense third-party service. This service may use cookies to identify the user or use the behavioral retargeting technique, which is to display targeted (personalized) advertising based on your interests and user behavior, also detected outside of this site. For more information on this topic, we suggest that you check the privacy policies of the respective services.
Google Adsense is an advertising service provided by Google Inc. This service uses a cookie called "Double Click" which traces the use of this application and the behavior of the user in relation to advertisements, products and services offered. The user can decide at any point not to use the Double Click cookie by deactivating it.
You can opt out here: google.com/settings/ads/onweb/optout. Place of processing: USA (United States of America) – Privacy Policy – Opt Out
The Adsense logo is a registered trademark and belongs to its owner, Google Inc.
There are providers of third party advertising technology commonly used on natureword.com
Data will be shared with Google and, based on the ads shown, with the following commonly used advertising technology providers to show personalized ads based on your interests.
If you want to opt out of the personalized ads, here is the list of all our advertising technology providers.
3) Hosting Provider: To operate natureword.com, we use the services of a hosting provider (GoDaddy). This means that your IP may be visible to our hosting provider if we experience technical problems on the website and require our hosting's expert technical services.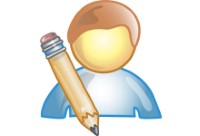 4) Comments: The comments section allows users to formulate thoughts and opinions on the topics discussed, address questions, require additional information or resources, give feedback on topics presented. To further support our users and protect their privacy, we are giving them the option of publishing their comments anonymously, or using a nickname or pseudonym. We will no longer request e-mails in the comments section and all e-mails previously collected in the comments section have been deleted.
COOKIES USED ON NATUREWORD.COM
1) Functionality cookies. These cookies allow our website to remember choices you make (such as your user name, language chosen or the region you are in) in order to provide a more personalized online experience. These cookies can also enable visitors to watch videos, play games and engage with social tools such as blogs, chatrooms or forums. The information that is collected by these cookies may include personally identifiable information that you have willingly disclosed, such as your profile picture or username. We will always be transparent to you about what information we collect, the use we make of it and with whom we share it.
If you do not accept these cookies, it may affect the performance and functionality of the website and may restrict access to content on the website.
2) Performance cookies. These cookies help us understand how visitors interact with our website by providing information about the sections visited, the time spent on the website as well as any issues encountered, such as error messages. They help us improve the performance of our website. Performance cookies do not identify you as an individual. All data is collected and aggregated anonymously.
3) Targeting (Advertising) cookies. These cookies are used to deliver content that is more relevant to you and your interests. They may be used to deliver targeted advertising or limit the number of times you see an advertisement. They also help us measure the effectiveness of advertising campaigns on natureword.com and websites that are not natureword.com. We may use these cookies to remember websites you have visited and we may share this information with other parties, including advertisers and our agencies. Most types of targeting cookies track consumers via their IP address so they may collect some personal identifiable information.
4) Necessary cookies. These types of cookies are essential for the good functioning of natureword.com. Necessary cookies enable you to move around our website and use our features. Examples include remembering previous actions (eg: entered text) when navigating back to a page in the same session. These cookies do not identify you as an individual. If you do not accept these cookies, it may affect the performance of the website or parts of it.
THIRD PARTY COOKIES: We use a number of suppliers that may also set cookies on your device on our behalf when you visit natureword.com to allow them to deliver the services they are providing. To get more information about these cookies, as well as information about how to opt-out of receiving such cookies, you can refer to this website. When you visit natureword.com you may receive cookies from third party websites or domains. We strive to identify these cookies before they are used so that you can decide whether or not you wish to accept them. More information on this type of cookies is available on the website(s) of the third party in question.
HOW TO CONTROL OR DELETE COOKIES: Most Internet browsers are initially set up to automatically accept cookies. You can change the settings to block cookies or to alert you when cookies are being sent to your device. There are a number of ways to manage cookies. Please refer to your browser instructions or help screen to learn more about how to adjust or change your browser settings. If you disable the cookies that we use, it may impact your experience on natureword.com, for example, you may not be able to visit certain sections of natureword.com or you may not receive personalized information when you visit natureword.com. If you use different devices to view and access natureword.com (eg: your personal computer, tablet, smartphone, etc), you need to ensure that each browser on each device is adjusted to suit you cookie preferences.
You can delete all cookies installed by your browser. Each browser has different procedures for managing settings. Go to any of the links below to get specific instructions for managing browser settings:
Microsoft Windows Explorer/Edge
Google Chrome
Mozilla Firefox
Apple Safari
Opera
If you do not use any of the main browsers listed above, simply open your browser, go to Settings and look up (search) Cookies.